Clean Energy Trust Challenge

Client: Clean Energy Trust
Collaborator: Hanan Shoubaki

The Clean Energy Trust Challenge was an annual event held in Chicago by Clean Energy Trust (CET). The event brought together venture capitalists, industry leaders, the media, and the public to watch Midwest cleantech startups pitch their businesses and listen to keynote addresses by prominent thought leaders. Winners received substantial funding from the Trust and sponsors to grow their businesses. The Challenge led to the development and growth of more than 80 businesses throughout the Midwest.

Every year, a different theme would drive the design of the event identity, which would be applied across environmental graphics, wayfinding, program and other collateral seen and used during the event.

The 2017 theme was climate and data. We decided to use infographics as a way to connect climate issues back to the work of CET. These would be combined with the CET brand energy forms to create cohesion with the parent identity. Points and lines became the main graphic elements utilized both literally (in visualizing data) as well as abstractly (as supporting aesthetics).



Environmental graphics positioned strategically around the venue, as well as smaller collateral like the program, were the main carrier of this event identity.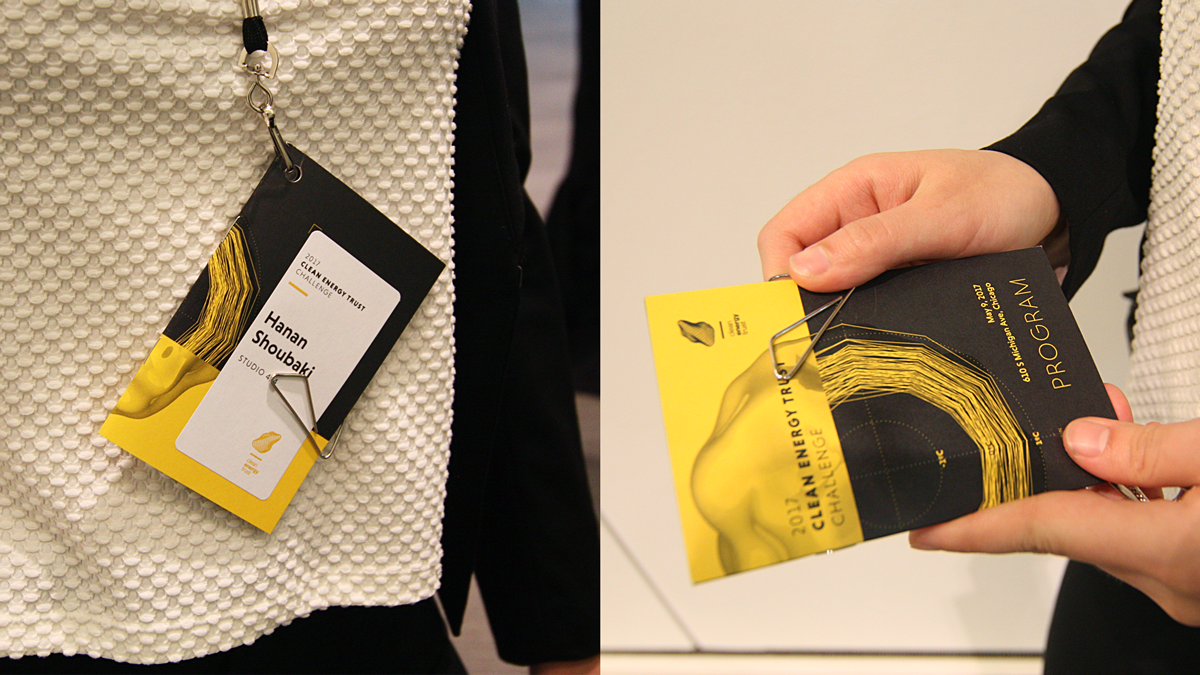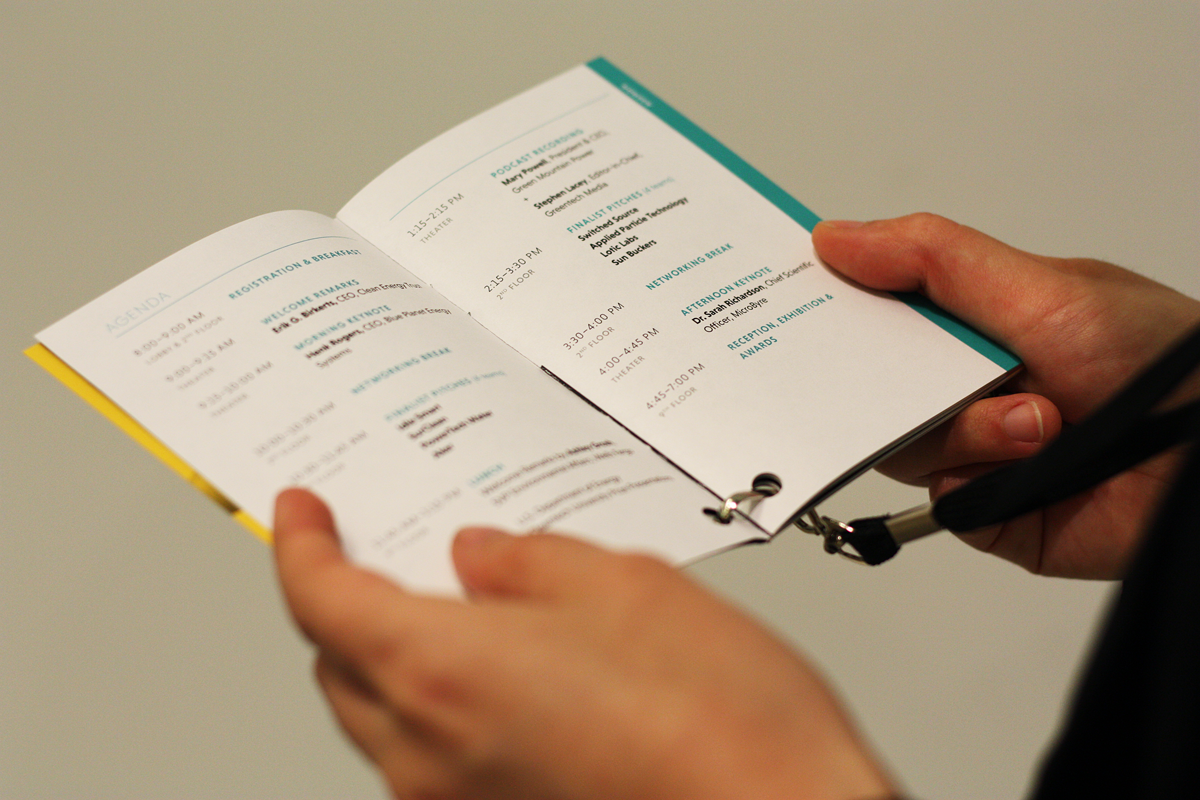 As this was my second time designing for the event, I was able to gather experience and feedback to rethink some of the collateral. For example, I designed a new program booklet that combined the program and name badge, which reduced the number of items participants had to carry around and ultimately, reducing waste. The participant and client feedback we got was positive. This was one way in which understanding how the program and name badges were being used led to a smarter user-centered design concept.

Copyright 2022 Zhenqi Ong